Reading Time:
6
minutes
WhatsApp is one of the most popular messaging apps in the world right now. This app is used by millions of people worldwide to communicate with each other every day. Regardless of age, anybody with a smartphone can use WhatsApp. All you need is your contact's WhatsApp registered number, and you're good to go. 
Like all exciting social chat apps, WhatsApp is now quite popular among youngsters and teenagers and causing a bit of worry for parents. As a parent, you'll want to prevent your children from getting involved in improper activities by keeping an eye on their WhatsApp messages. Unfortunately, kids nowadays hardly even let go of their smartphones.
Are you wondering how you can get a clue of what your child is doing on WhatsApp? Don't worry; we have the perfect solution for you. Below, we'll tell you how to see WhatsApp messages of others without them knowing. With this method, you can effectively keep an eye on your child's WhatsApp interactions and make sure it doesn't involve anything shady. We'll also answer questions, such as how to hack WhatsApp chat history and so much more. So, let's get right into it.
Is It Possible to Get WhatsApp Chat History of Others?
Technically, yes, it's possible to get the WhatsApp history of others. However, there are two primary ways to see someone else's WhatsApp history online. The first way is to get the person to give you their phone, but as we stated earlier, this hardly happens. The second and more discreet method is installing a monitoring tool, also known as a spy app, on the person's smartphone.
Most parents prefer to use the second method as it gives them a very subtle way to monitor their kids' activities on the app. You can observe the chats of your underage child or the owner of the smartphone without the risk of the person finding out.
How to View WhatsApp Chat History Online of Others Using Spy Apps
Spy apps offer you a simple and inconspicuous way to get WhatsApp chat history of others online. For a parent, these apps can help you look out for your child by allowing you to see who they chat with and what they talk about without appearing nosy and obtrusive. They're easy to use and can work on different phone platforms. Take, for instance, mSpy WhatsApp tracking app. mSpy is an excellent WhatsApp monitoring tool that can be used by anyone. This spy app offers you a discreet and stress-free way to observe another person's WhatsApp history online. All you have to do is to install the spy app on the person's phone. You can even use this spy app to monitor other people in certain situations: a friend you suspect is in danger, or a partner you think is cheating on you.
How to Install a Spy App on Your Target Phone?
To start monitoring another person's WhatsApp messages, you need to install the spy app first. mSpy is very easy to install and can work across all mobile platforms – Windows, iOS, and Android. Instead of wondering how to see someone WhatsApp chats, just install the mSpy WhatsApp tracker by following these simple steps:
Step 1: Check Compatibility
Visit the site and check compatibility – although mSpy works on both Android and iOS devices, you should still check if the target device meets the requirements for installation of the app. mSpy works on Android phones and tablets with version 4+ and above, and on iOS 7-11+. Some iOS devices may need further technical tweaking before the app can work on them. Make sure you check the compatibility of your target device model here before downloading the app.
Step 2: Create an Account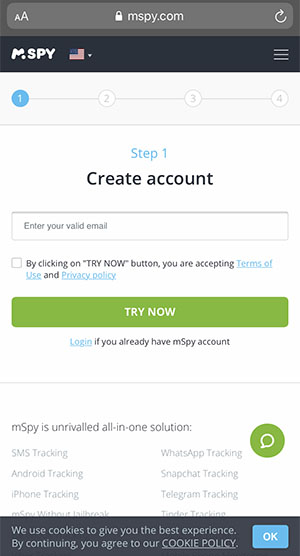 Create an account and choose your device platform on the site.
Step 3: Choose a Plan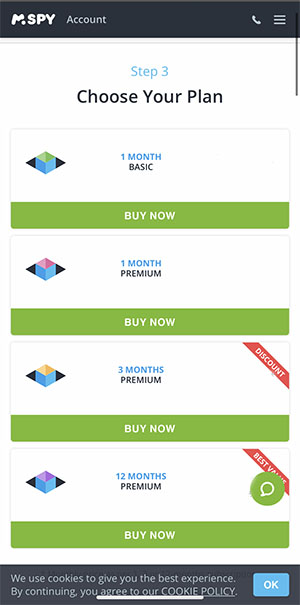 After creating an account, choose your preferred package, complete the billing details, and make payment. When your payment is made, you'll get an email with more instructions on installing mSpy.
Step 4: Install mSpy
Install the app on your target device by following the instructions sent to your email. If you have any questions, you can easily ask the mSpy ever-present live customer support team.
Step 5: Start Tracking

After installing the app on your target phone, you can log into your Control Panel on any Internet browser and track WhatsApp messages on the other person's device. mSpy allows you to check on the other person's WhatsApp messages from anywhere you are. All you need is a computer or a smartphone browser with Internet access.
Can You Read Deleted WhatsApp Messages?
Yes, you can. With mSpy tracking app, you can view all sent and received messages, including deleted messages.
Can You Monitor Other Messengers with Spy Apps?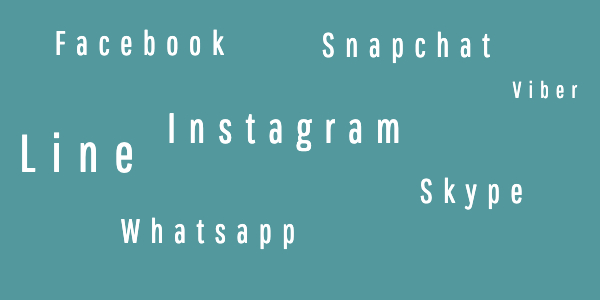 mSpy is an all-round monitoring tool and can be used to monitor several other apps like Snapchat, Telegram, Skype, Tinder, Hangouts, Viber, Facebook Messenger, Instagram, iMessage, Kik, and Line. It can also track incoming and outgoing messages.
With mSpy, you can also monitor the browsing history of the target device, phone calls, voicemails, photos, and videos sent or received, and even emails and applications installed.
Another fantastic feature of this spy app is that it gives you a real-time GPS map positioning of the target device. This feature lets you know where the other person is at any given point in time.
What Benefits Can You Get with WhatsApp Spy?
With most people, the decision to monitor another person's WhatsApp chats comes out of a place of love and concern, but it's never an easy decision. However, if you're still wondering whether using a WhatsApp spy app is the best move, here are some benefits using it will give you.
Stealth Monitoring
By using a spy app like mSpy, you can monitor the other person's chat history undetected. mSpy does not show up in the list of installed apps or on the home screen, so you remain anonymous.
Building Better Relationships with the Other Person
You can manage situations with the other person more effectively. For instance, you can discover why someone is angry with you and know how to handle the situation or calm the person. You can also get insights into your loved one's state of mind and know what to expect from the person.
Making Informed Decisions
With the insight you get from your WhatsApp tracker, you get to know what's going on in the other person's life and make better decisions to affect the person, especially when dealing with youngsters positively.
With WhatsApp spy, you'll no longer worry about how to check the WhatsApp history of your loved one. You'll also easily find out if the person you love is in danger of being threatened or forced to do anything wrong on WhatsApp. Using a spy app, you can better protect someone you love.
How to Check Others WhatsApp Chat History for Free?
It is not easy to get someone else's WhatsApp chat history for free. You'll have to restore the person's chat history from a Google backup drive or a local backup file. However, restoring the person's chat history is only possible if you have access to the person's number, and you have the correct credentials to access the person's Google Drive. Getting those details from the person may raise suspicions, so it's best to use a more discreet method.
Is There a Way to Hack WhatsApp?
One of the first things people check when looking for how to know the WhatsApp conversations history of others is a way to hack WhatsApp. And just as such, there are thousands of people out there on different sites that claim to have simple and effective ways for WhatsApp chat history hack. Some even put up videos, claiming to give you WhatsApp hacking skills.
Unfortunately, most of these sites aren't trustworthy and cannot do any of the things they claim. To put it bluntly, the only way to get WhatsApp history of someone else is by using a spy app like the one we discussed in this article.
Final Words
Getting access to another person's WhatsApp messages without their phone is not as hard as it sounds anymore. With WhatsApp spy apps like mSpy, you can efficiently monitor WhatsApp messages of others.
mSpy is an easy to use monitoring app. You don't need any tech background or skills to install and start using it. This app is compatible with the leading mobile platforms, so whether your loved one uses an Android device, iOS phone, or a tablet, it'll still work perfectly for you. With this unique spy app, you can keep an eye on other instant messaging platforms undetected too.
Although it isn't free, this spy app's cost is very fair compared to the features and potential benefits it offers.
Hence, you can stop worrying about how to get WhatsApp chat history of other mobile devices belonging to your loved ones or your children. With the mSpy WhatsApp spy app, you get to know everything going on with your loved ones and even protect them from getting involved in unwanted activities too.